October 23, 2011
This sweetheart could literally sing all day. I'm doing my best to get every song on video.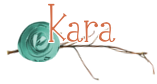 Posted by

Kara
at 8:24 PM
0 comments

October 16, 2011
A couple of weeks ago we went to the corn maze. I totally forgot that I hadn't blogged about it. We have never went and had heard it was so fun. And let me tell you, it did not disappoint. This what his year's maze looks like, in honor of Buddy Holly.
We got lost plenty and only made it to the halfway point and we were able to get out. They had people stationed along the way to help you if you needed.
After we got through the maze we
HAD
to have some fresh grilled corn!
And then some farm animals...
Our sweet little pumpkin family...
BLESSED BEYOND MEASURE
!!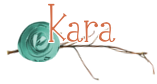 Posted by

Kara
at 7:46 PM
0 comments

October 4, 2011
Spencer is totally into books these days. I am so glad for many reasons, but one is I was always worried because before this, he has had
NO
interest in books. I guess it just takes time. Rick bought him three new books at the book fair at his school and he reads them all the time.
Well, he's very into reading to other people and that includes Cheyenne. He plopped down right next to her and began reading and showing her everything in book. He would say things like, "Very good Cheyenne." "Yes, that's right Cheyenne." It was the cutest thing ever. We are so lucky that Cheyenne loves Spencer and pretty much lets Spencer do whatever he wants to her.
Spencer laid all the books out that he was going to read to Cheyenne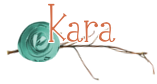 Posted by

Kara
at 11:48 AM
0 comments