December 23, 2011
Well, I think we're about ready for Christmas. I baked all day long with the help of a special, handsome boy. I love making special things at Christmas. Rick's sister and mom always love getting all the goodies, so I do it mainly for them. We get to hand deliver the goodies this year because we are heading to East Texas next Tuesday.
CANNOT
wait!
This is the first year Spencer has iced cookies with me and he did such a great job. I make sugar cookies that are actually my grandmother's great grandmother's recipe. Did you follow that? If not, it's 100+ years old and I can remember the ones my Grandma used to make. They are the best!
I also made all of this via Pinterest of course...
White Chocolate Peppermint Popcorn
- COMPLETELY addicting!
Cherry Shortbread Cookies
- THE BEST!
And of course I made a BUTT load of Chex Mix which is always a hit and good ole cinnamon candy.
Tis the season!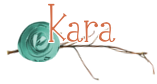 Posted by

Kara
at 6:31 PM
0 comments

December 21, 2011
Spencer's Christmas program was two weeks ago and I hadn't posted about it because I wanted to post a video with this and the video we shot is way too big and won't load.
I had been waiting for his program all week! I just knew I was going to cry like a little baby when I saw our precious angel singing his songs that he has been singing over and over and over and over at home for weeks. Boy was I fooled...
It was standing room only and it was like the paparazzi was there with all the camera. Spencer was
SCARED TO DEATH!
He was front row and barely moved the entire time.
Bless his heart!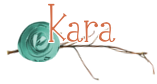 Posted by

Kara
at 12:33 PM
0 comments